Graeme Moginie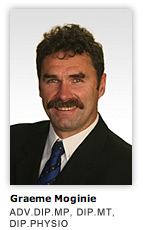 Running through a plate-glass window may not seem the normal route to a physiotherapy career, but the severe injuries Graeme sustained as a teenager meant he was introduced to intensive physio early, and was inspired. Graeme graduated with an Advanced Diploma of Physiotherapy from the Auckland Technical Institute in 1984 attaining a Diploma of Manipulative Therapy in the same year.
The need to extend his knowledge saw him complete New Zealand Physiotherapy Acupuncture Certification in 1998 and he achieved the highest level of Clinical Pilates training in 2000.
Beginning his physiotherapy career in Invercargill, Graeme went on to work in Dunedin and then England. He first became a full partner in a practice in 1987, before joining Dusty in directing Back In Motion® in 1992. An innovative thinker, Graeme was a founding director of Quest Systems Ltd – a physiotherapy software company.
A number of elite sports teams have selected Graeme to assist their endeavours, including: the Otago Nuggets; Highlanders Rugby team and All Black Rugby trialists (North vs South 1996). Since 2001 he has held a professional appointment with the New Zealand Academy of Sport Physiotherapy Services.
Graeme has been invited to lecture and make presentations on specialist areas (eg, knee injuries, rehabilitation using Pilates, business systems) for numerous organisations, including the University of Otago, New Zealand Society of Physiotherapy (NZSP) and the General Practice Training Scheme. He has also held numerous professional appointments, the latest being as the NZSP representative on the Board of Studies Physiotherapy School, Otago University.
Graeme is a provider for STEEL;  a  strenthening programme for men with cancer,  this includes including pelvic floor reducation post  prostatectomy.
Clement Paul Quinn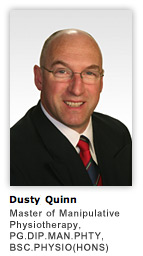 Dusty obtained the title of Physiotherapy Specialist in June 2017.
Dusty completed his undergraduate work at the University of Ulster, Belfast, Northern Ireland. The Masters in Manipulative Physiotherapy was completed at the University of Otago, New Zealand in 1997. Dusty is also a NZ Registered Acupuncturist (PANNZ) completing the registration in 2000.
Dusty started his Physiotherapy career at the Manchester Royal Infirmary, England. Dusty spent 2 years working in the different departments and six months as the acting Neurology Senior. In 1991 Dusty moved to New Zealand and first worked at Whangarei's Northland Base Hospital in the orthopaedics and out-patients departments. Then it was to Dunedin and the beginning of his Back in Motion® odyssey.
Dusty has been involved in undergraduate and post-graduate Manipulative Physiotherapy education at the University of Otago. Currently he lectures on the New Zealand Manipulative Physiotherapy Post-Graduate courses.
In England, Dusty was involved with the North West England's Judo competitions and rugby in Manchester. The rugby career continued with the University of Otago Rugby Club as a Physio and administrator. Dusty was involved with several tours with the New Zealand University Rugby Club including the University Rugby World Cup in South Africa in 1997. In 1998 & 1999 Dusty was involved with the Otago NPC Rugby and Highlander squads.
In recent years he has been assisting the Otago Youth Development Football Squad and the Milk Cup Football squads in preparing for international tournaments. He is the current Trust secretary.
From 2003-2004 Dusty was Vice-President of the NZ Society of Physiotherapy and he was President of the New Zealand Manipulative Physiotherapy Association 2010 – 2014. Dusty's clinical experience and expertise currently assists the New Zealand Board of Physiotherapy on professional matters.
Physiotherapy Specialisation
In September 2017, Dusty achieved the Physiotherapy Specialist scope of practice.  I joined a small group of Physiotherapy specialists in New Zealand  The specialist scope of practice is awarded by the New Zealand Board of Physiotherapy.  The Physiotherapy Specialist must show that they have expert clinical skills, leadership and ability to disseminate research at a high standard.
ACC have now recognised the expertise of Specialist Physiotherapists and now ACC have added Specialist Physiotherapists to the Physiotherapy contract, taking effect in August 2019.
The Physiotherapy Specialist will act as mentors to our Physiotherapy colleagues in the region.  The clinical expertise will also be a resource to our medical colleagues and other medical specialists.
Patients can be referred for:
Second opinion on diagnosis or management
When rehabilitation goals not achieved
The referrals can be private or from a third party (ACC / Insurance company). It is a requirement that communication with all parties will be part of the service.  This will be a fully funded service.
Kerryn Tutty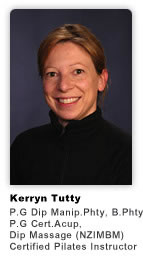 Kerryn graduated from Otago University with Bachelor of Physiotherapy in 1995. She has gone on to complete a Postgraduate Diploma in Manipulative Physiotherapy (with distinction) in 2002 and a Post Graduate Certificate in Acupuncture in 2007. Kerryn's previous professional highlight is her five years working in the UK, where she found the ease of access to further education and a range of expertise highly valuable.
Pilates was raising its profile just as Kerryn left the UK and when the Dunedin physiotherapy practice she worked in was bought by Back in Motion, she leapt at the opportunity to learn more. She became a certified instructor in 2006 and since 2007 has trained physiotherapists nationwide in Pilates.
Kerryn joined Dusty and Graeme as a Back in Motion director in July 2007.
She is familiar with many genres of Pilates and completed training with the International Polestar Pilates movement in 2009. Kerryn believes Pilates is a real strength of Back in Motion and combined with her knowledge of acupuncture and manipulative physiotherapy Kerryn has the clinical repertoire to treat a broad range of painful conditions and injuries.
In October 2008 Kerryn attended the first Pink Pilates Certification course in Auckland, for women and men with breast cancer. She is proud to be able to provide this service, unique to Back in Motion, to those of Dunedin and surrounding areas .
Kerryn thoroughly enjoys her work and meeting people and is focused on providing a quality service for clients of Back in Motion physiotherapy. She is married with three children.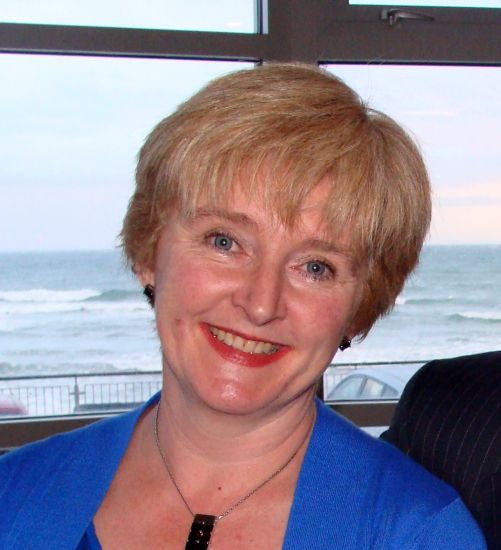 Bronagh Quinn
Bronagh graduated from the University of Ulster, Northern Ireland in 1988 with an Honours Degree in Physiotherapy. She worked in the UK for 2 years before coming to New Zealand. She has worked in Whangarei and Dunedin hospitals and community before joining the Back in Motion team in 2008.
Being a BradCliff Method physiotherapist for the past 3 years and having specialised training in vestibular rehabilitation (Atlanta, USA, 2004) and stroke rehabilitation (Auckland, 1996).
Bronagh's specialties include:
treating dizziness with causes ranging from vestibular to anxiety and poor breathing patterns.
people with neurological conditions such as stroke and brain injury
older people with mobility and balance issues
She has taken over the pelvic floor fitness classes for people of any age with continence issues. She has carried out research in brain injury and upper limb recovery following stroke.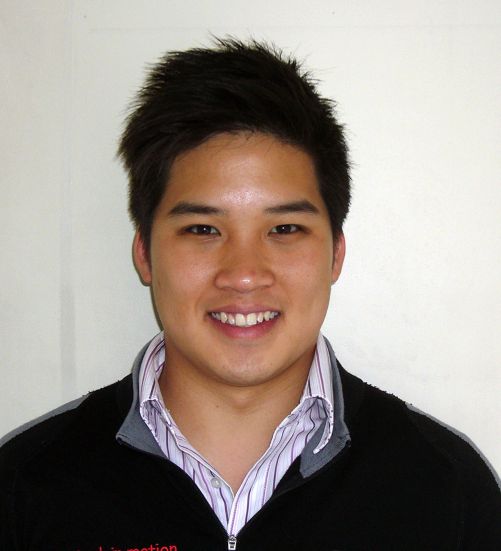 Choon Wi
Choon Wi (aka Chewy) graduated from the University of Otago with a Bachelor of Physiotherapy (2010), Post Graduate Diploma in Marketing Management (2007) and a Bachelor of Science Anatomy and Structural Biology (2006). Since then he has worked at Creative Conditioning, Chewy has a special interest  in Sports Physiotherapy as well as strength and conditioning with elite athletes. Chewy has had the privilege to work with local and elite football and rugby teams in Dunedin. Chewy will continue his studies in 2013, beginning his Postgraduate Diploma in Manipulative Therapy.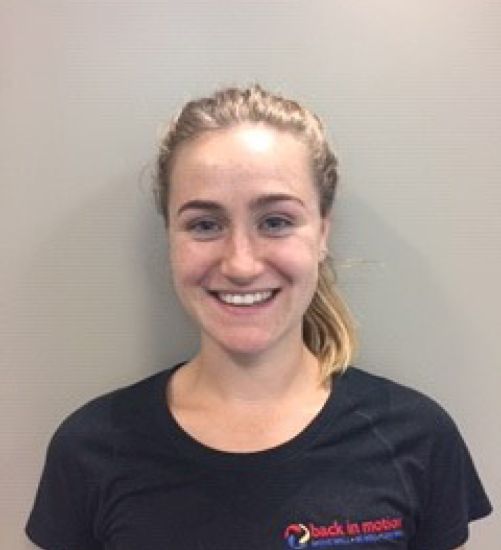 Abbey Patterson
Abbey graduated from the University of Otago in 2018 with a Bachelor of Physiotherapy with Honours. Abbey developed an interest for musculoskeletal physiotherapy throughout her degree and has started her first job as a physiotherapist with Back in Motion. Abbey is interested in yoga, pilates and sports physiotherapy. She was sports medic for a University premier rugby team in 2017.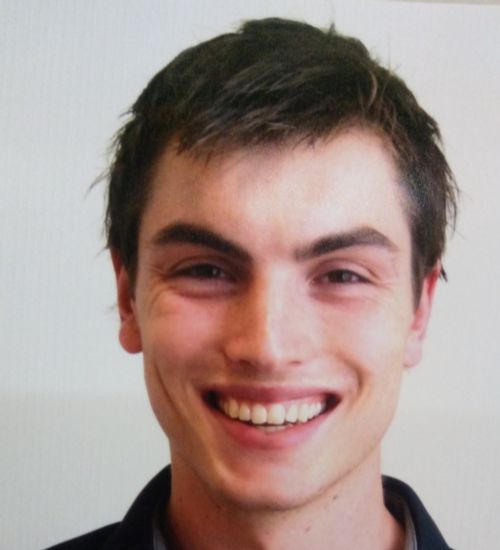 Michael Peterson
Michael graduated from the University of Otago with a Bachelor of Physiotherapy in 2016. Michael then went on to work in Invercargill for 2 years in a private physiotherapy clinic where he obtained his dry needling qualification as well as having the privilege to look after Southland Rep teams in both Rugby and Netball. Michael is a keen sportsman himself having represented Southland in Soccer, Rugby and Athletics. Michael enjoys all aspects of physiotherapy but especially enjoys the challenges that come with sports physiotherapy and looking after teams.